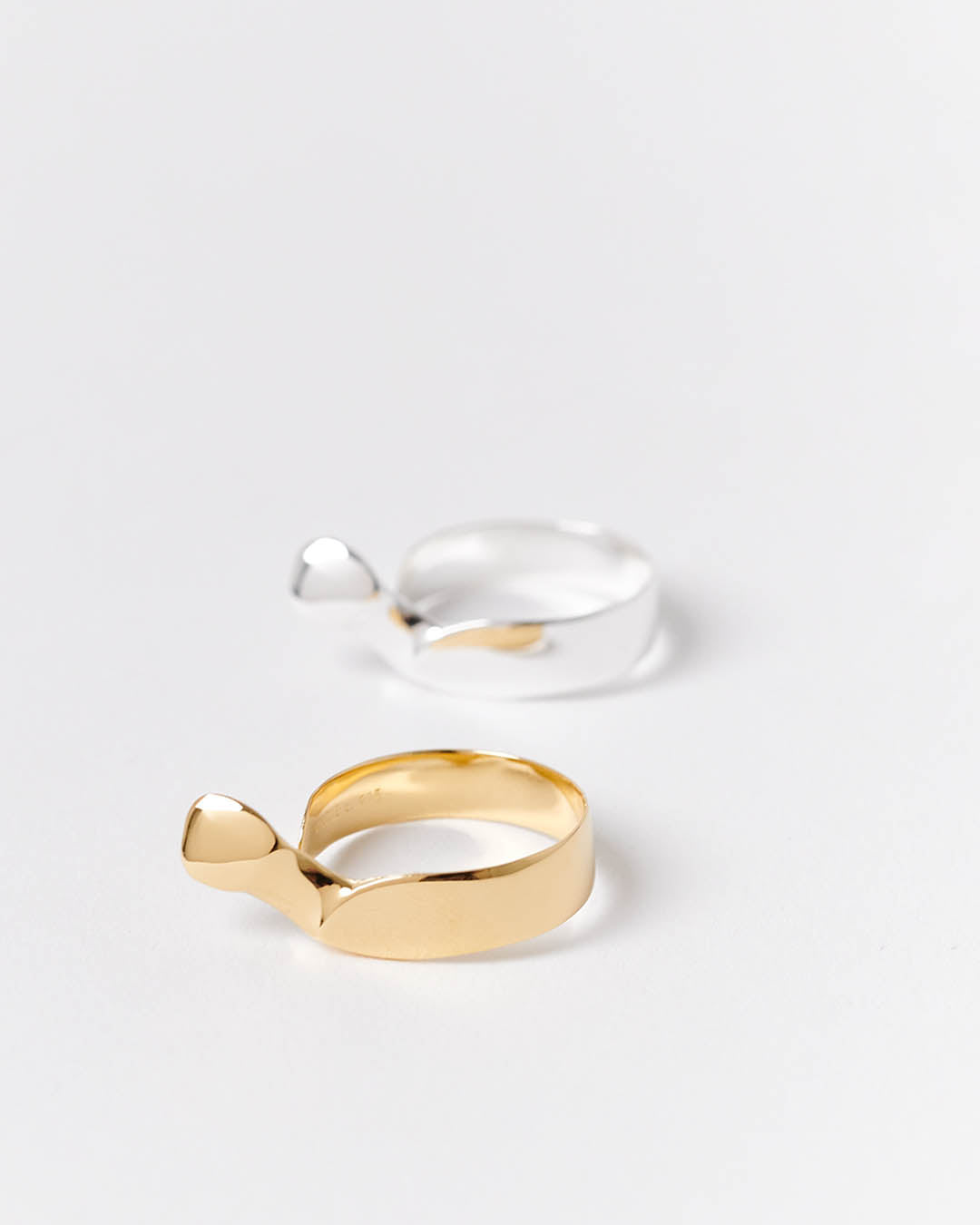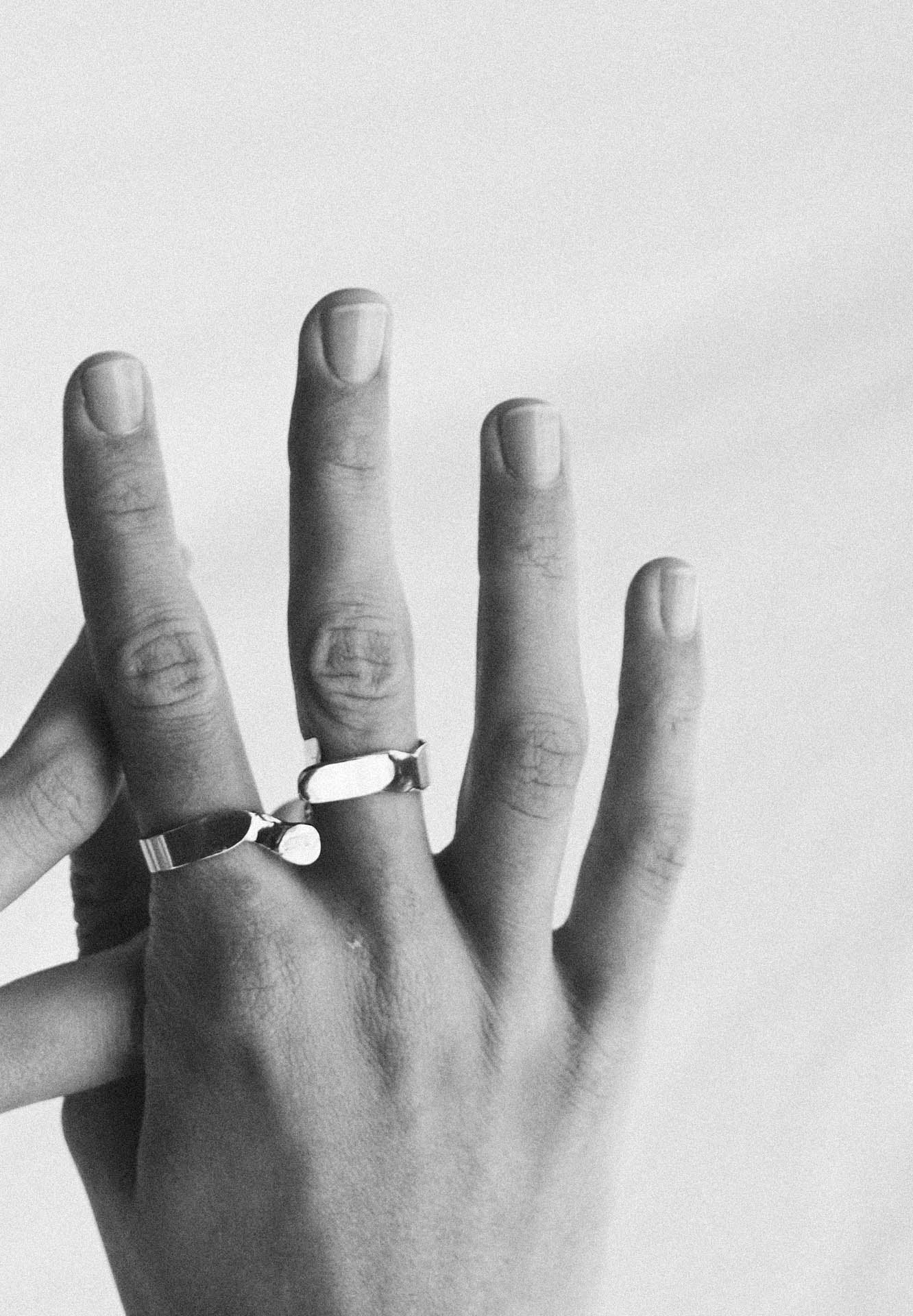 The MARIE c. ONE MOMENT RING is crafted from fine silver with a high-polished finish. 
Handmade silver ring or gold vermeil. The adjustable opening allows you to wear the ring on every finger of your hand. You choose. Every day another one. 
They are a beautiful piece for weddings for special requests we offer the one moment ring N1 in 14 ct gold with or without engraving. A nice option for some individual words, thoughts or messages. 
Our piece is handcrafted in Germany.