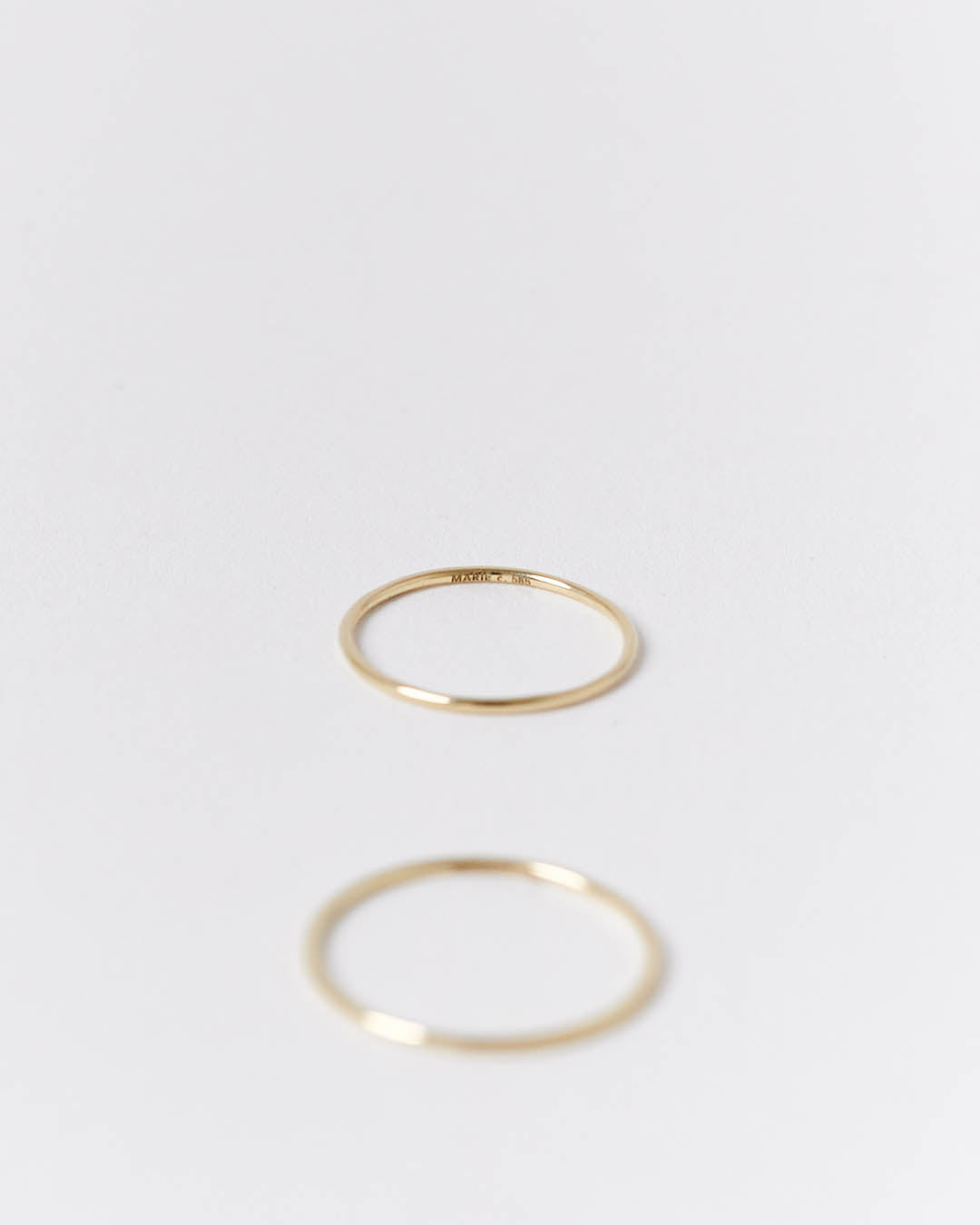 You can wear your MARIE c. ESSENTIAL FINE RING in the front or in the back part of your finger. Also a combination with more rings on one hand is an option. The ring is so light that you don´t even recognize the ring on your finger. 
It is a lovely everyday piece. 
Our piece is handcrafted in Germany.