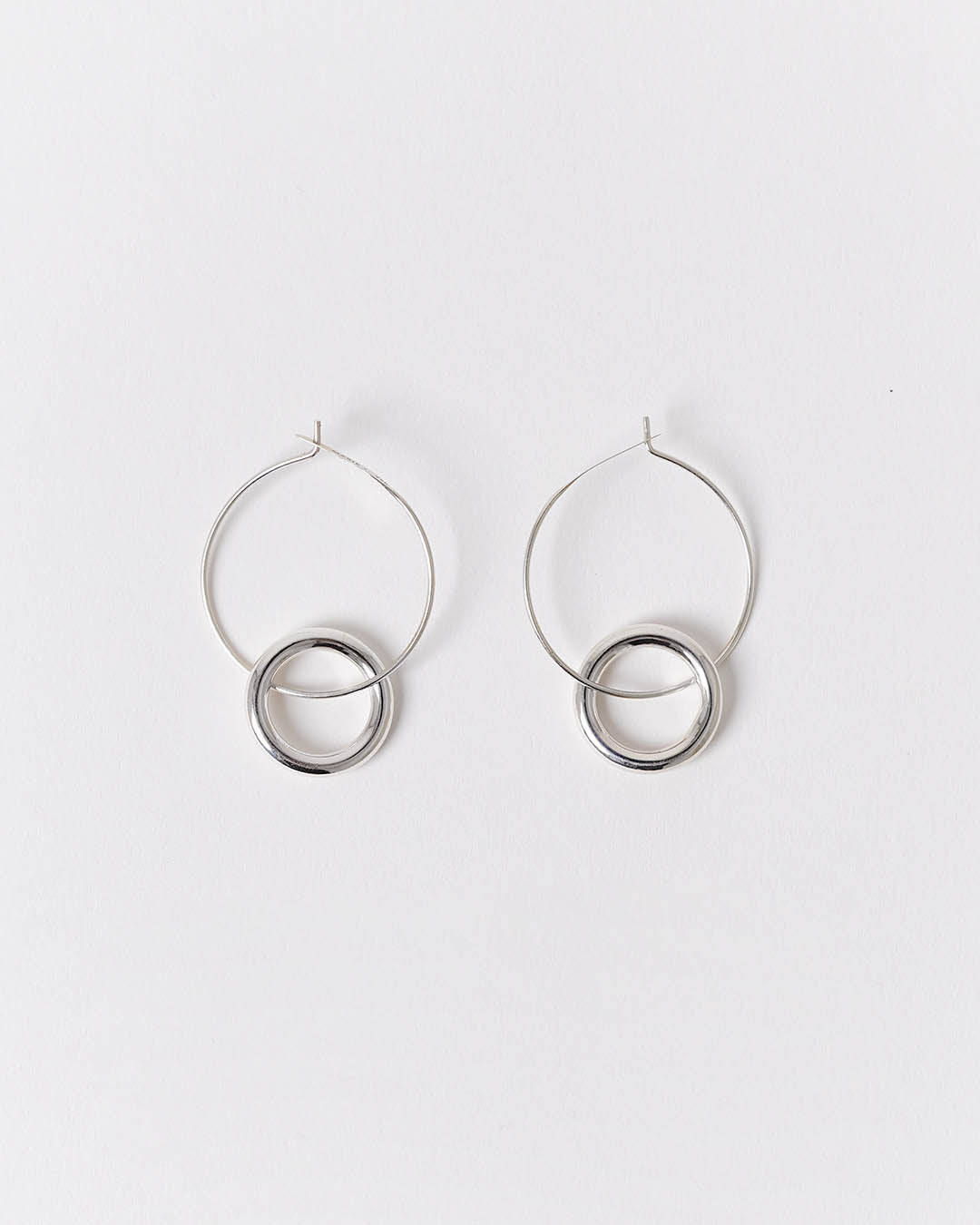 You can wear our MARIE c. ESSENTIAL DOUBLE HOOP as a statement piece or as a paire. Our MARIE c. earrings are  earrings worn as hoop with a little bold ring inside. 
You will feel really comfortable in this piece and the ring is dancing around your ear.  
You can put your MARIE c. bold ring also through a necklace and make inspiring variations. 

Be open-minded and creative.
Our piece is handcrafted in Germany.