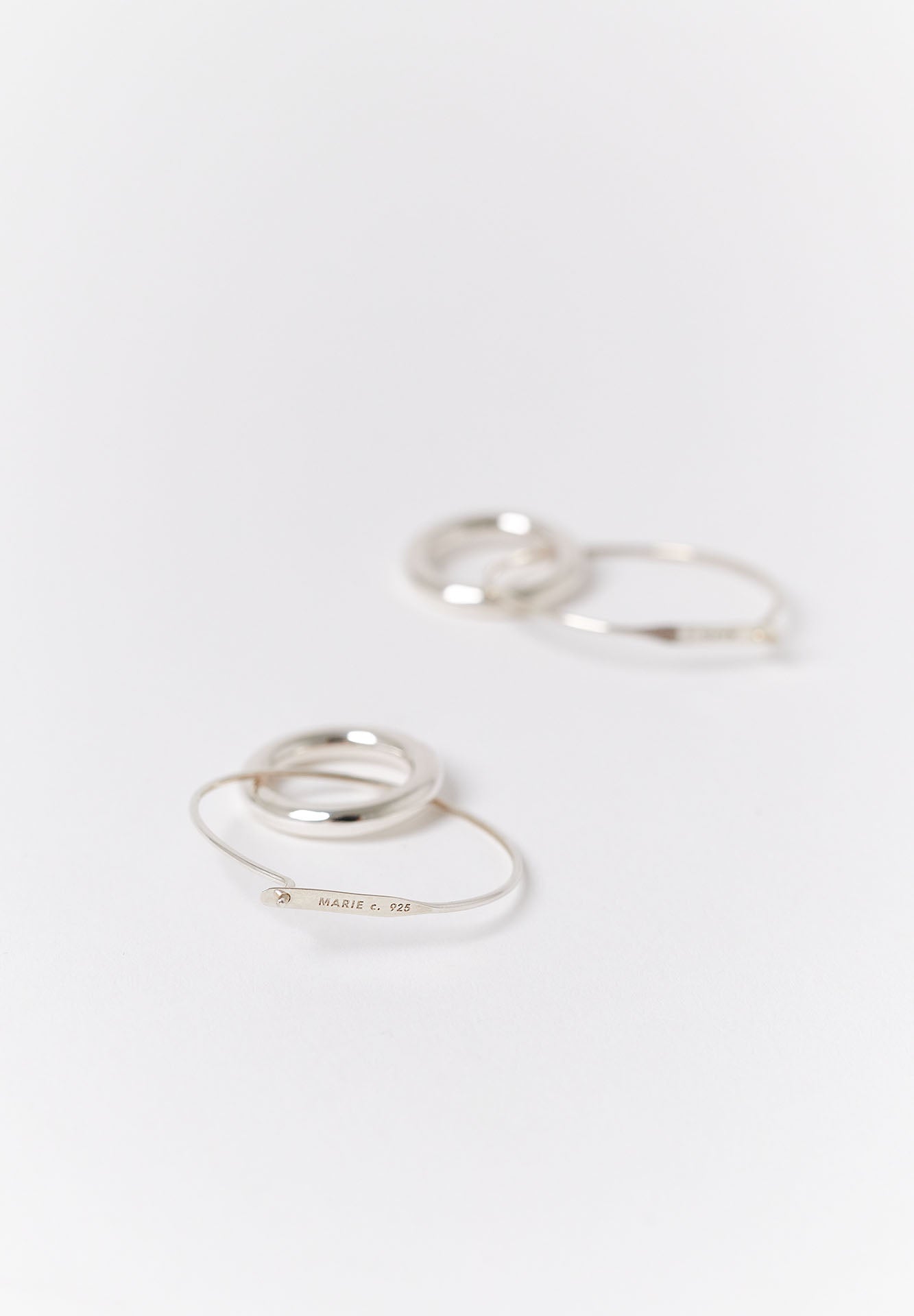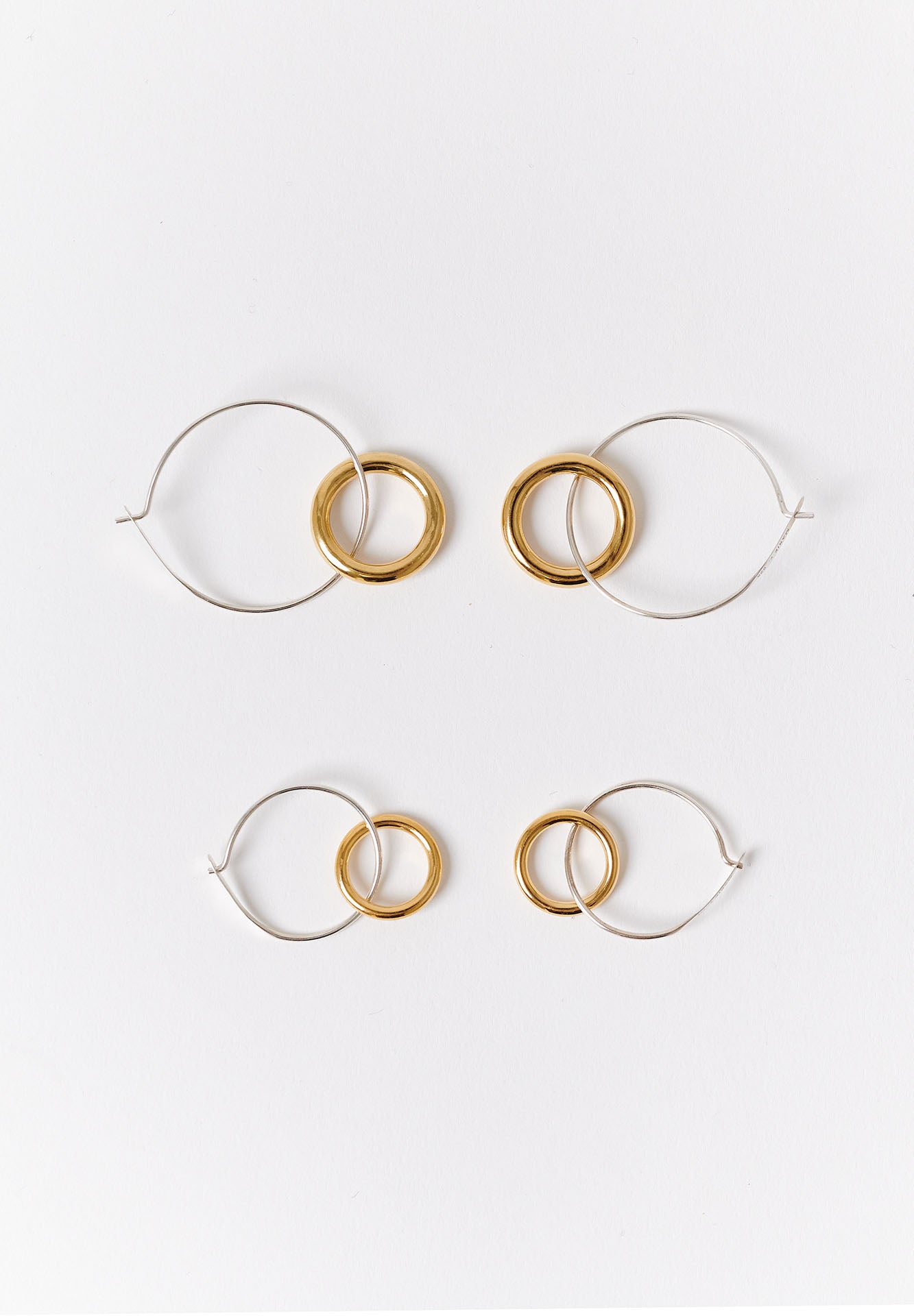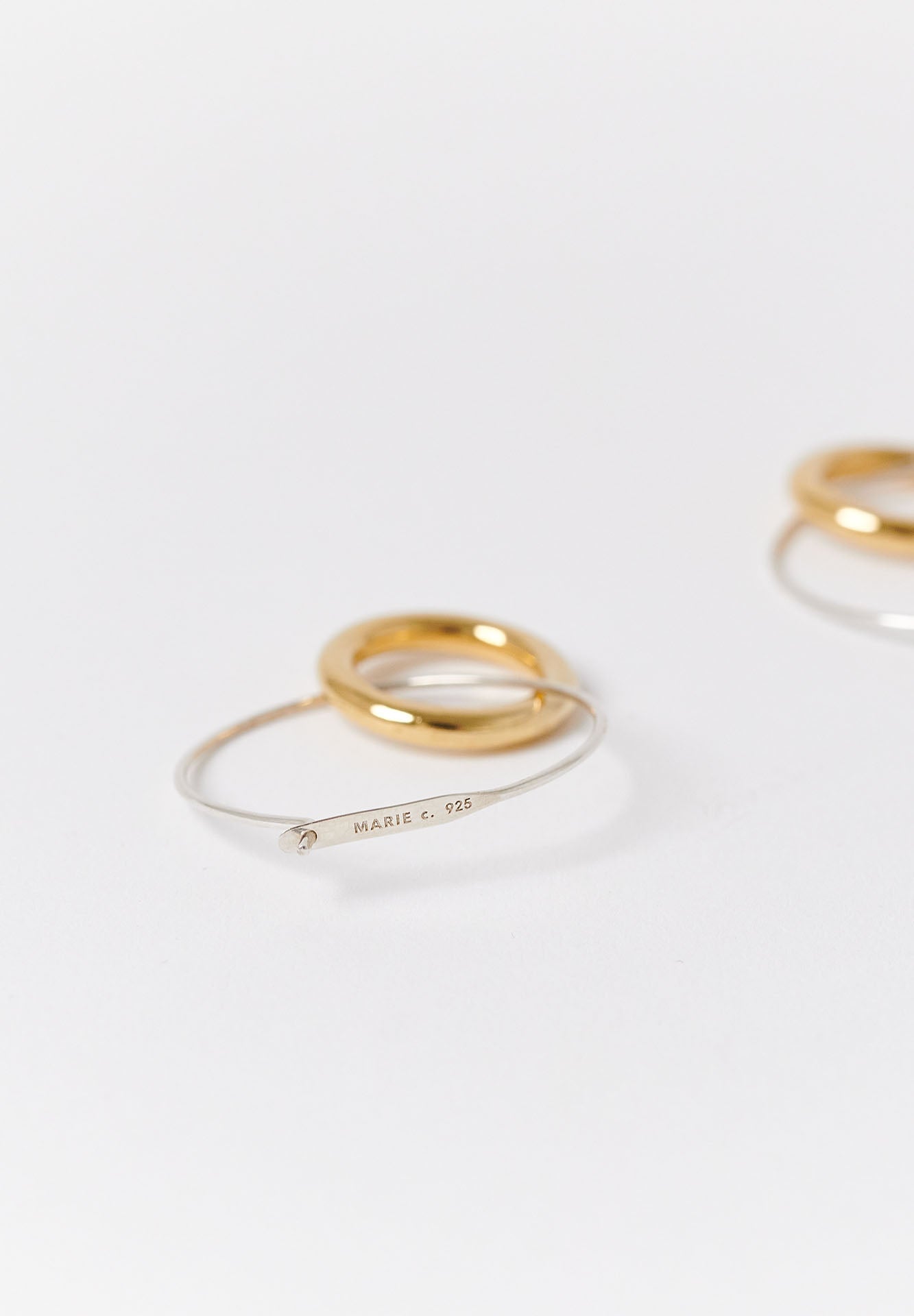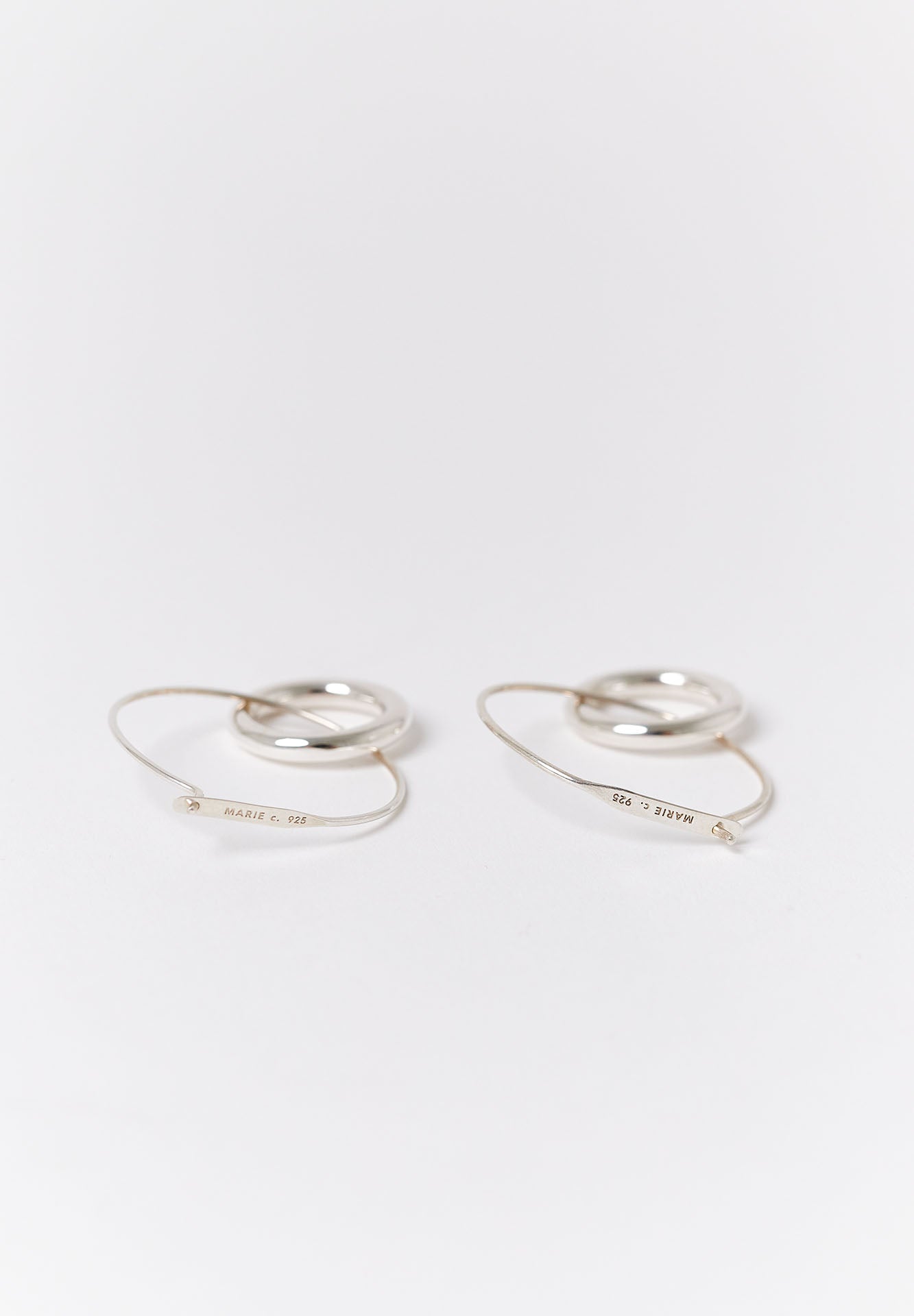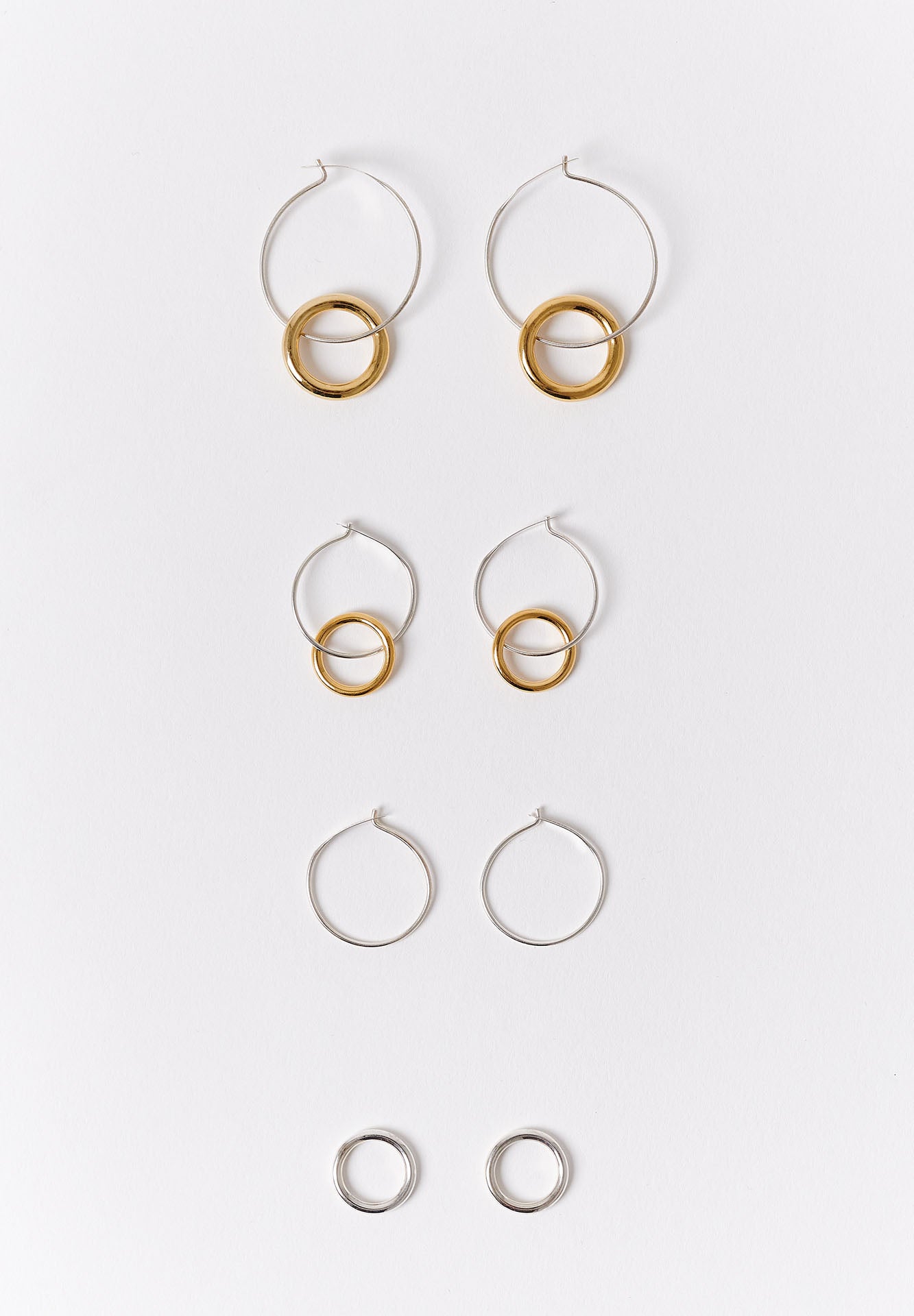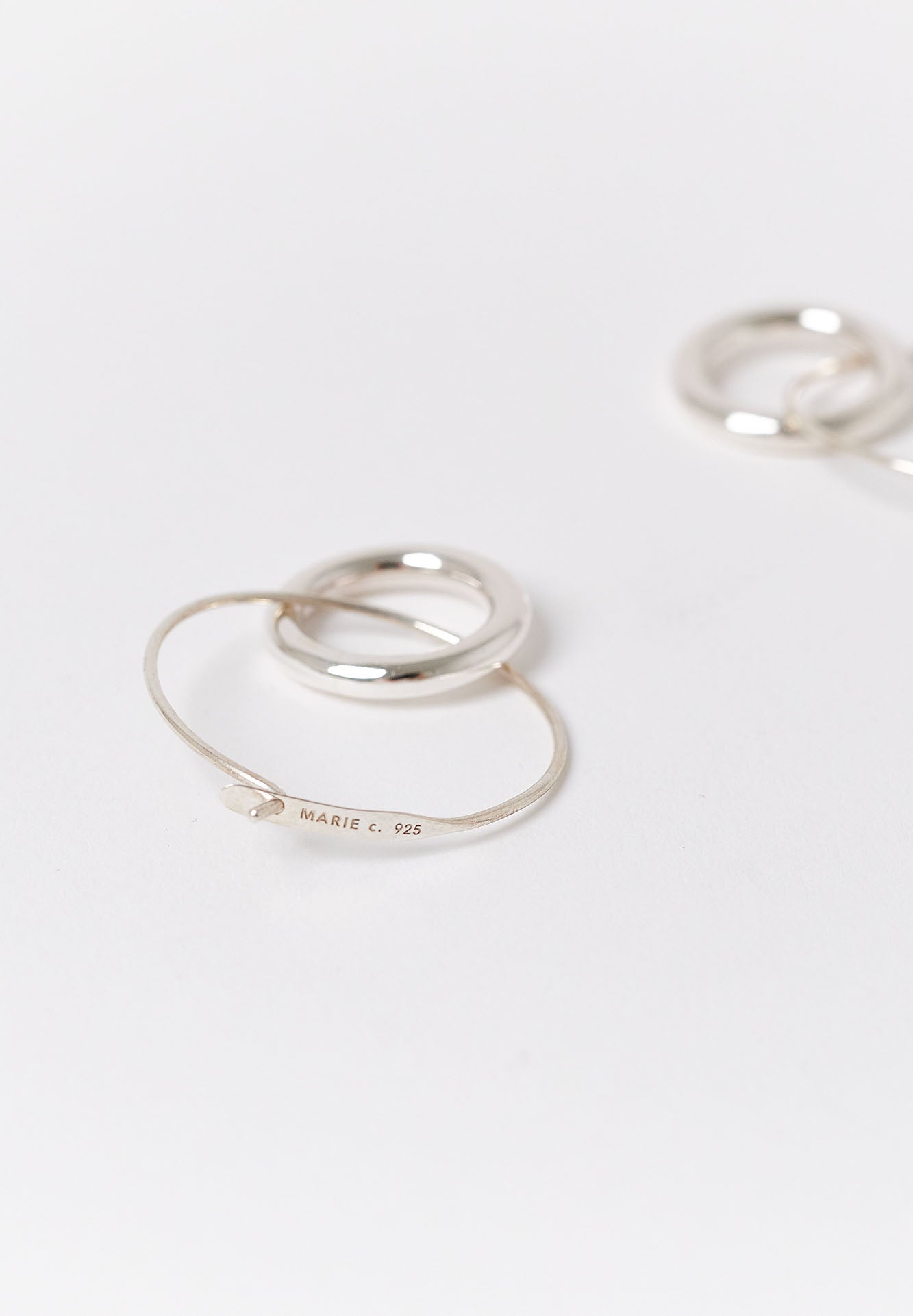 You can wear our ESSENTIAL SMALL DOUBLE HOOP as a statement piece or as a pair.
It is the smaller version of the ESSENTIAL DOUBLE HOOP. Our MARIE c. earrings are  earrings worn as hoop with a little bold ring inside.
You can put your MARIE c. bold ring also through a necklace and make inspiring variations. 
Be open-minded and creative.
You can choose between

 
14 ct gold hoop and 925 sterling silver ring
925 sterling silver hoop and 925 sterling silver ring
925 sterling silver hoop and 18 ct gold vermeil silver ring