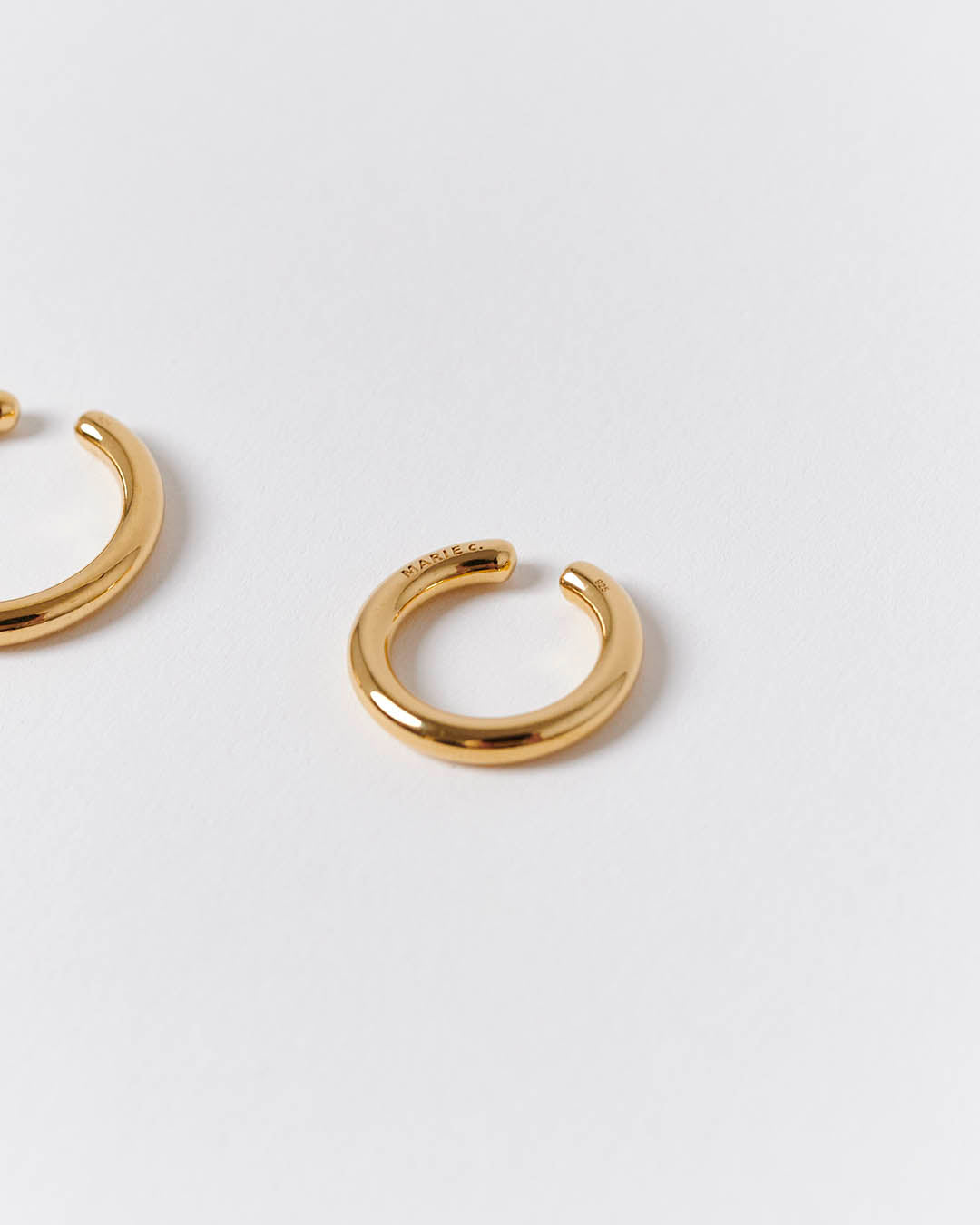 Our MARIE c. ESSENTIAL EARCUFF N1 is a simple delicate and and essential everyday piece and the smaller version of the ESSENTIAL EARCUFF N2
It is nice to wear it on one single ear but also the combination of a silver and a gold one is a nice and modern combination. Also the combination as a paire looks great or having two pieces on one side.
The ESSENTIAL BOLD EARCUFF N1 is rounded all over and therefore smooth and nice on your ear. 
You don't need a pierced ear and you can just put it on the inside of your earhole. 
Our piece is handcrafted in Germany.