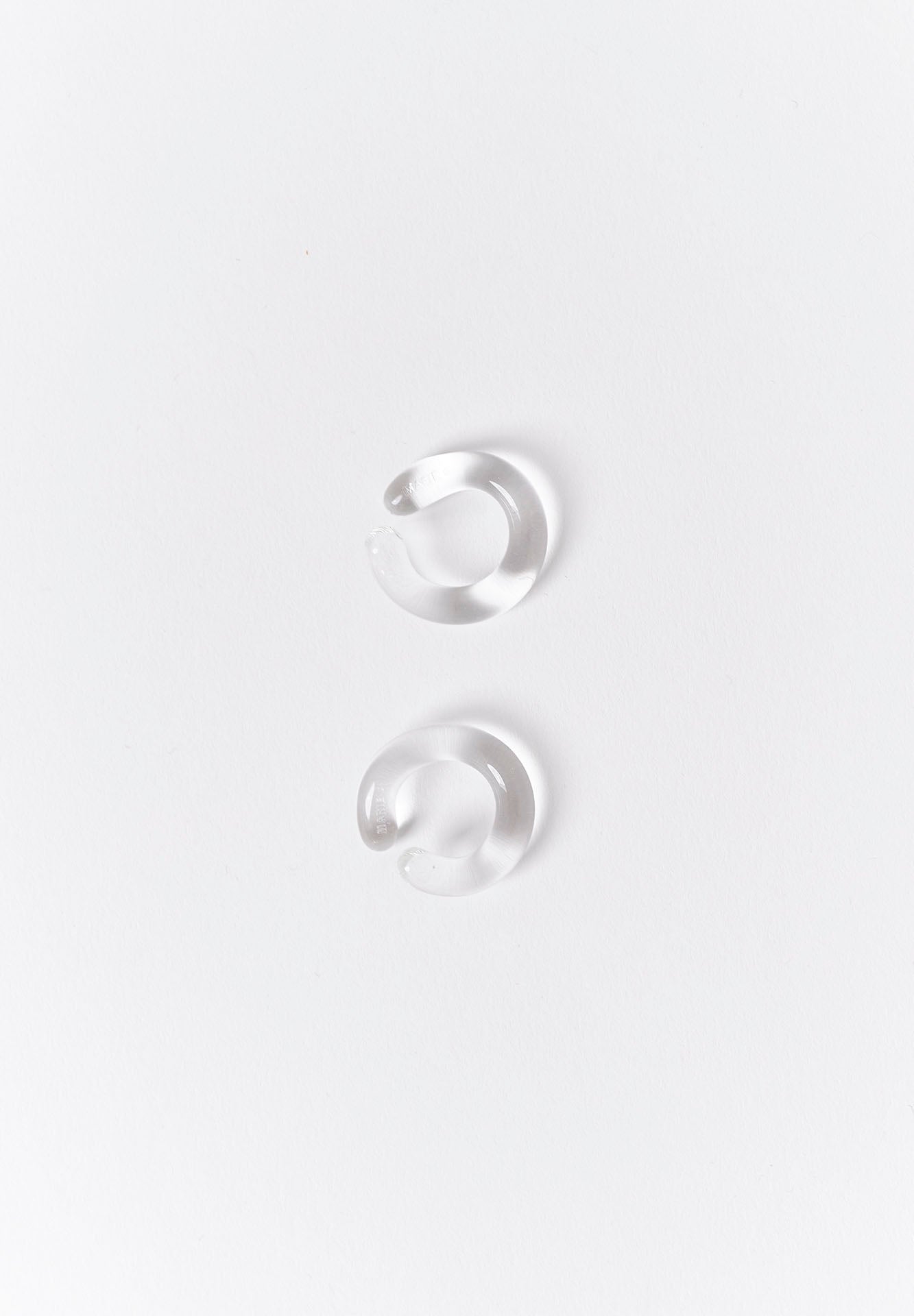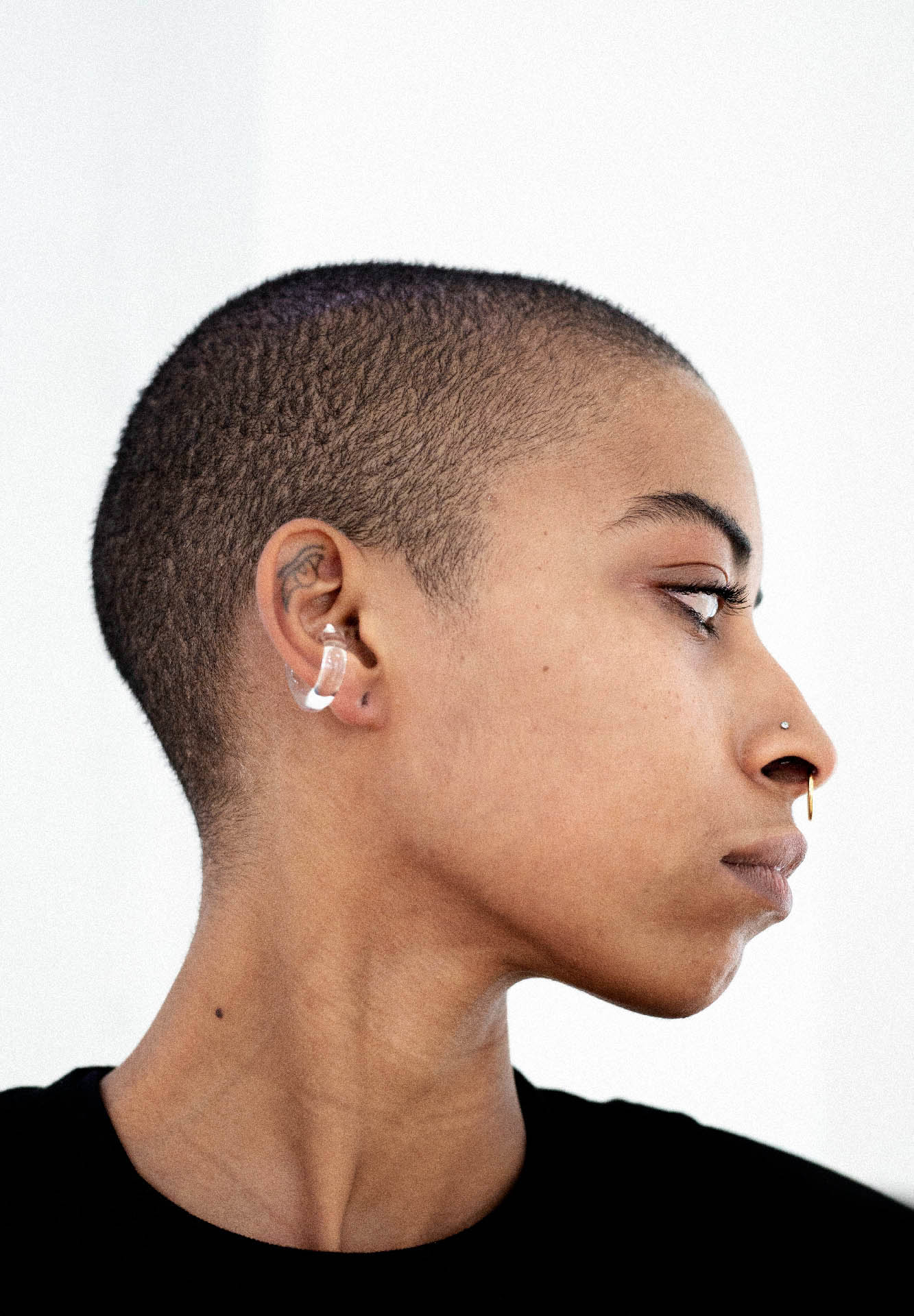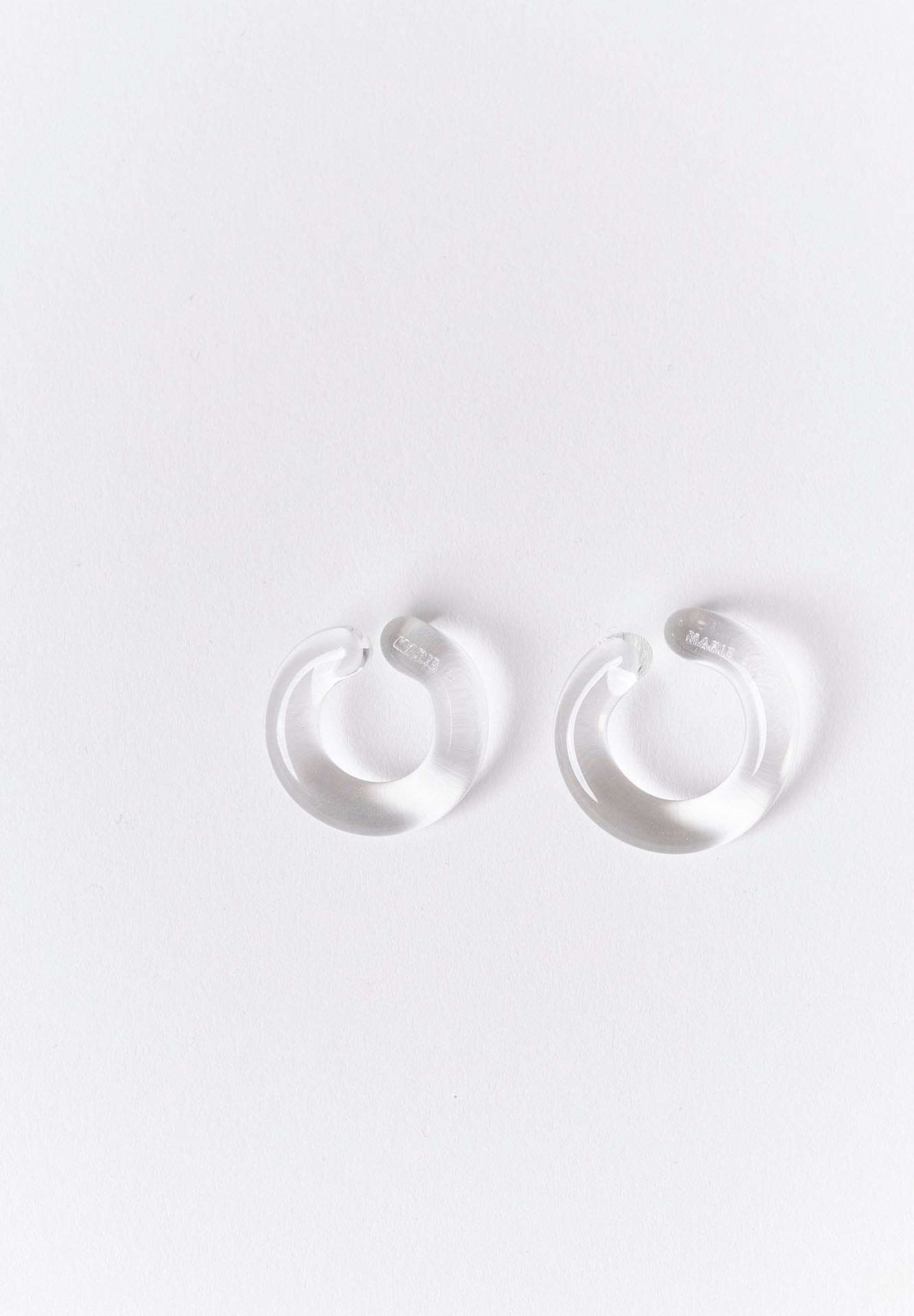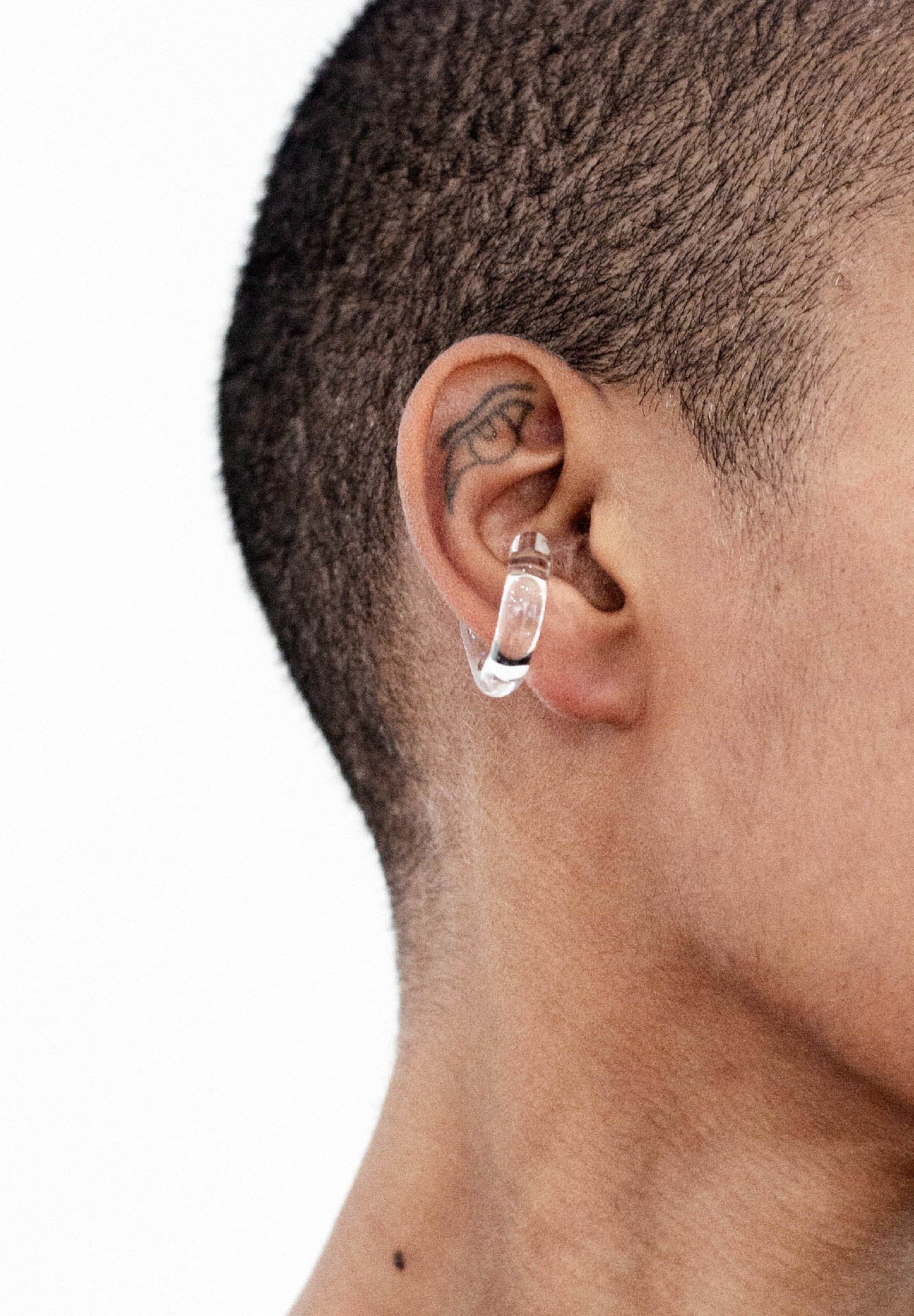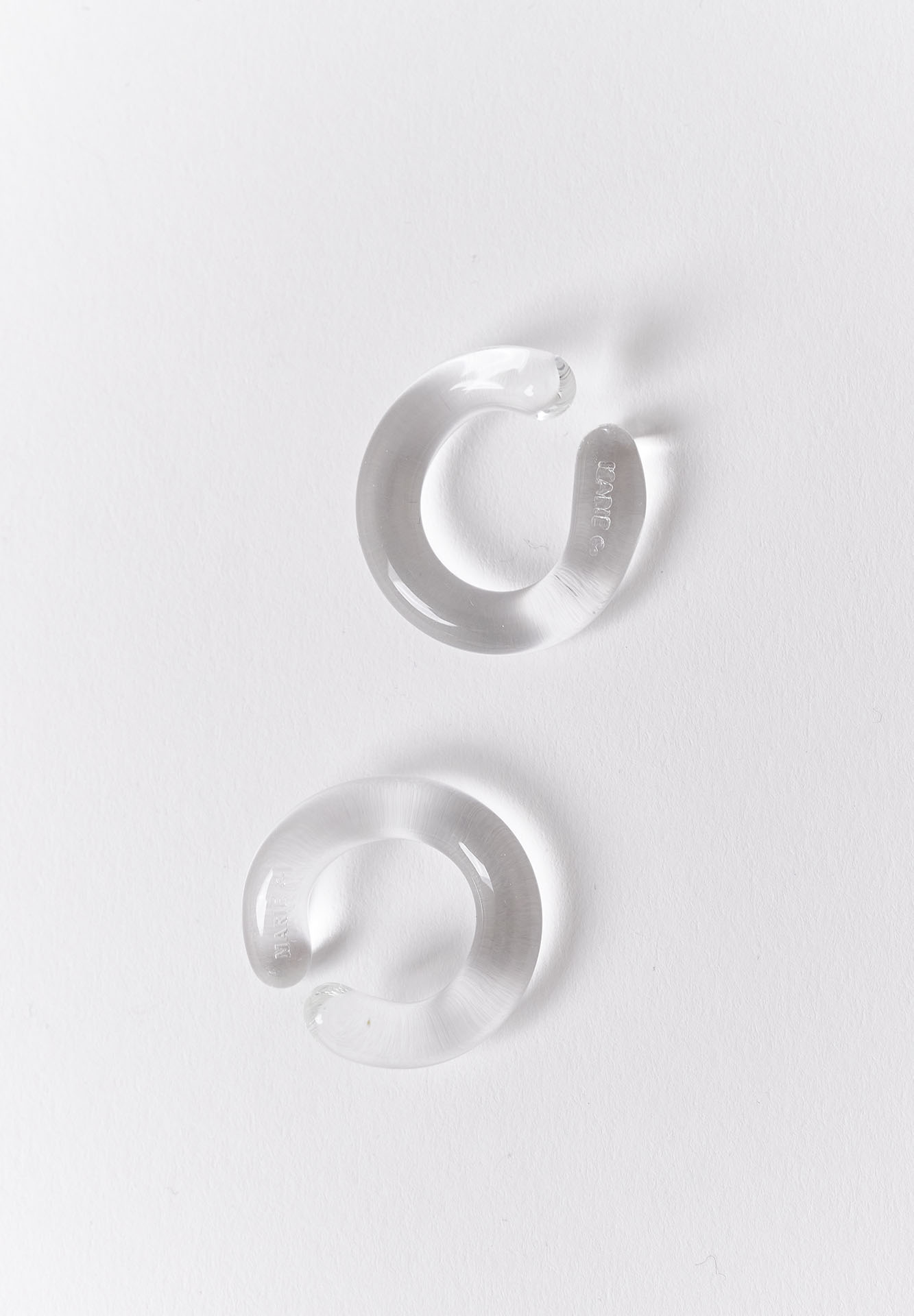 Glass is such a beautiful material.
It feels nice and smooth

 
on your skin and it is almost made out of sand.

 
Our ESSEN
TIAL CLEAR ERCUFF sits perfectly inside your ear.

 
Through the light and the transperancy, the earcuff is very

 
elegant and modern. The MARIE c. ESSENTIAL CLEAR
EAR
CUFF is also very light and perfect to wear on a daily basis.
Our piece is handcrafted in Germany.
by glass artisans.  
Specialized in glass for more than 30 years.